The ISCVE Core Skills programme of courses is designed to cover a wide range of applications including Live Sound, Voice Alarm, Acoustics, Electrical Safety and more…
Further details for each course are listed on this page. To register your interest in any of these training courses please follow the link to 'Register Your Interest', supply a few basic details and one of our course administrators will get in touch with you directly.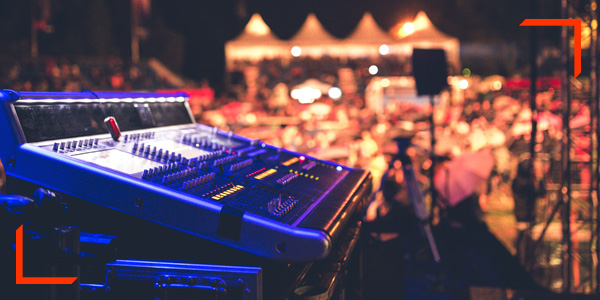 Introduction to Live Sound Engineering
A practical seminar covering the fundamentals of mixing and operating a sound system in live situations. Demonstrations of core skills,  utilising analogue and digital desks and an opportunity to see and hear multiple live mixes of music sources in real time.
You will learn...
Who Should Attend?
Aspiring engineers who are budding FOH or Monitor Engineers and need to prepare for their career.
Experienced sound designers or consultants who need to better understand the demands of live sound operation.
Studio Engineers who may need to tour with their artists and want to understand differences between recording techniques and live sound requirements.
Musicians who have an interest in how their performance is reproduced and want to appreciate mixing skills.
ECS Electrical Safety Unit
To improve understanding of the legal requirements, principles and practicality of working safely with electricity and electrical equipment with a view to passing the ECS Electrical Safety Unit Test. 
You Will Learn...
Who Should Attend?
Anyone who needs to enhance their knowledge of working safely with electricity and electrical equipment in order to confidently take the ECS Electrical Safety Unit assessment prior to obtaining an ECS card.
Electrical Safety for Sound Engineers
Would you like to come and listen to an experienced practitioner in the AV industry who will take you through the principles of electrical safety and provide practical applications in our industry.  Are you fed up of being sent on generic health and safety courses where presenters knows little about what you do, but know how to write a risk assessment for an oil rig?  This course is designed for Sound Engineers as well as Video, Control and AV Engineers too.
You Will Learn...
Who Should Attend?
Anyone involved in the design, installation and operation of sound and video systems wanting to understand more about electrical safety.
Upcoming Core Skills Events