Spalding, Nick
d&b audiotechnik exhibiting at ISCVEx 2022
d&b audiotechnik is exhibiting at ISCVEx 2022, come along and find out more by registering to visit on 23rd March 2022.
d&b audiotechnik
d&b provides professional audio solutions to accurately transfer passions through high-end quality speech and music reproduction. d&b audiotechnik GmbH & Co. KG, the manufacturing side of the firm, is internationally regarded as a leading company for sound reinforcement systems in installed and mobile applications, with a reputation for quality of construction, standard of service, system integration principles, and pioneering technological development.
In 2021 the company established d&b solutions GmbH & Co. KG, a service-focused business entity, offering end-to-end expertise in the areas of project development, manufacturing, system planning, installation and maintenance.
Founded in Germany in 1981, d&b headquarters are located in Backnang, near Stuttgart, where research, development and production take place. With sales offices in major cities around the world, the d&b team numbers more than 500 co-workers.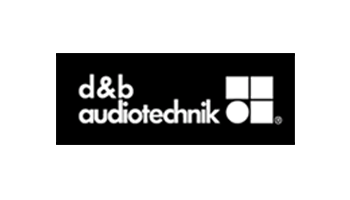 Find out more:
Find out more by visiting ISCVEx 2022 on 23rd March 2022.
Contact d&b audiotechnik