Health, Safety & Environmental Assessment
The ISCVE Sound Engineer and ISCVE AV Engineer ECS card scheme matches the requirements of the CSCS scheme, in that it is compulsory that all participants must hold an up-to-date health, safety & environmental qualification in order to be awarded with a card. This is designed to prevent accidents and to promote safety and quality of work.
However, to hold an ISCVE ECS card you must pass the ECS HS&E assessment. The CSCS H&S assessment is not valid for the ECS scheme. The ECS HS&E test is specifically designed to meet the basic health and safety requirements of electrotechnical personnel.
Those who successfully pass the ECS HS&E assessment will be awarded with an ECS HS&E Certificate which can then be used to obtain an ISCVE ECS card within two years of passing the assessment.  There are no exemptions to this certificate.
Book an Assessment
To enquire about or book an ISCVE ECS Health, Safety & Environmental Assessment, please contact ISCVE via email: info@iscve.org.uk or call 0118 954 2175. Advance booking is essential.
For large groups from the same company or organisation we are happy to discuss in-house assessments.
Health, Safety & Environmental Assessment Costs
The cost of the ECS Health and Safety Assessment is £40 + VAT for each assessment.
Health, Safety & Environmental Assessment Expiry
Once the ECS Health, Safety and Environmental assessment has been taken, an instant result letter will be received via email to the address provided by the delegate. This result letter will inform the delegate if they have passed or failed the assessment.
A successful ECS HS&E Assessment is valid for 2 years. An ECS card must be applied for within that two year period or a new assessment will be required before the application can be processed.
If the delegate has failed the assessment they will have to re-take the assessment, after further learning, in order to meet the health and safety awareness requirement for a card application.
Electrical Safety Unit
From January 2021, all ECS card holders will be required to complete an Electrical Safety Unit assessment as well as the HS&E assessment and ISCVE provides approved training in preparation for the assessment.
The cost of the ECS Electrical Safety Unit Assessment is £40 + VAT for each assessment.
Other Ways to Book an Assessment
The ECS HS&E assessment is available directly from the JIB and several other organisations.
The JIB – To book an assessment through the JIB please call the bookings team on 01322 661 633.
The ECA – To book an assessment please call the ECA Administration team on 01582 531 047 or visit their website
Unite –  To book an assessment with Unite please visit their website
ISCVE also runs its own own public HS&E Assessments from time to time and details are listed on the www.myiscve.org.uk events portal.
Remote Assessments
The ISCVE also offers a Remote Invigilation Service to allow remote ECS HSE Assessments to take place online. Further details and registration below.
ECS HS&E Assessment Remote Invigilation Service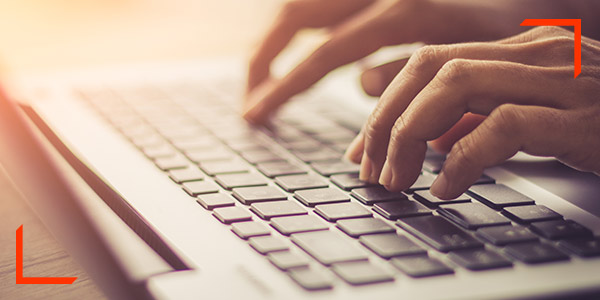 We are pleased to announce the launch of our online invigilation service for the ECS Health, Safety and Environmental (HSE) Assessment.
Responding to the concerns of our customers regarding increased travel to centres, especially as some have been closed due to Covid, we've been working hard behind the scenes to see how we can better support our members to ensure they can easily undertake their Health, Safety and Environmental Assessment which is needed when renewing or applying for an ECS card.
The new online service is aimed at offering you the choice of undertaking the assessment without having to leave work or home.
World class technology for automated invigilation using AI-powered, behavioural monitoring and verification tools, provides a new facility  to avoid unnecessary delays. With no requirements for downloading programs or browser extensions, users have the freedom to securely and safely complete their HSE Assessment remotely.
The powerful AI technology solution monitors the assessment to enhance the already stringent measures to prevent fraudulent activity. This is a fully integrated solution which can be booked online and gives immediate results.
Our online ECS HSE Assessment gives you greater control of your time and safety:-
Safe and secure
Convenient and easy to use
ID verified
Validates knowledge
Instant results
Saves time and travel
To use the ISCVE ECS remote invigilation  service, you will need;
Access to a PC/MAC with internet access and webcam
Suitable location, to ensure it is free from interruption
If you would like to register for an online assessment, please submit the form below. We will contact you directly to organise a suitably convenient time.
Photo
You will need to submit a passport style photo for your card – see photo guidelines
Photo ID
You will need to submit a copy of your photo ID (passport/driving licence) when you complete the application below. You will need also to show a copy of this ID when you take your HS&E assessment.
I commend this new facility for all ISCVE members.  It's both greener by cutting out any journey to a test centre and it's something that can easily be fitted into a normal working day.

I thank Colleen, Ros and the ISCVE for saving me time, effort (and expense) by making this happen. 
ISCVE has made the application for my ECS card incredibly easy and straight forward. After my initial email to enquire, through to receiving the card, I have been helped and supported throughout.