ISCVE Sound Engineer ECS Card
Apply Here
If you would like to apply for an ISCVE new, renewal or replacement ECS Card, or apply for an HS&E Assessment, please fill out the form below under the appropriate heading. Once you have filled in all of the fields, click submit.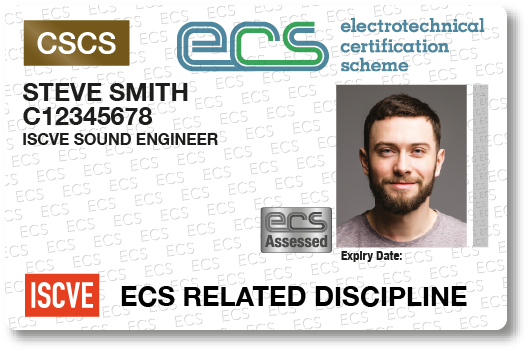 Health, Safety & Environment Assessment
The ISCVE Sound Engineer ECS card scheme matches the requirements of the CSCS scheme, in that it is compulsory that all participants must hold an up-to-date health & safety qualification in order to be awarded with a card. This is designed to prevent accidents and to promote safety and quality of work.
Those who successfully pass the ECS H,S&E assessment will be awarded with an ECS H,S&E Certificate which can then be used to obtain an ISCVE Sound Engineer ECS card within two years of passing the assessment.