Spalding, Nick
ISCVEx 2022 Members' Day Presentation from Sound Matters
ISCVE is delighted to announce the details of its forthcoming ISCVEx 2022 Members' Day presentation, which this year will be presented by Mike Edwards and Harry Coade from Sound Matters, as a global leader in the use of sound and the art of listening to help individuals and organisations understand, and help solve, the most fundamental challenges facing the world.
The presentation is a feature of ISCVEx's AGM and Members' Day which takes place at Coombe Abbey on Tuesday 22 March 2022 . Open to non-ISCVE members, Members and Supporting Members anyone wishing to attend can pre-register here.
Listening, for a better world: using sound, and the art of listening, to create a brighter future!
In this discussion, Mike and Harry will discuss the reasons why they have dedicated their lives to creating an organisation that uses sound, and the art of listening, to address environmental challenges such as climate change.  Through a discussion of their personal journeys, in the art of music making and climate change research, they will show why they think sound and listening hold the key to finding new ways of imagining futures where the human and more-than-human worlds can flourish.
Drawing on their experiences of soundscape analysis, Harry and Mike will explore the power of sound for connecting people to the processes shaping the world.  In addition, they will introduce a concept called the Sound System Resilience Framework (SSRF) which they have developed to help restore degraded landscapes in southern Spain.
The aim of the talk is to show that sound and listening have the capacity to create cultural change – the sort of change that is needed if threats, such as the climate crisis, are to be addressed.  The type of cultural change that is required cannot be achieved through science and technology alone; it requires the 'dirt' and 'mess' of the human condition which is best represented, and expressed, through the arts – and, specifically, they believe, through sound and the art of listening.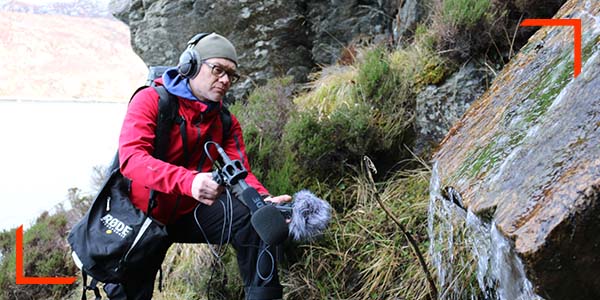 Mike Edwards
Chief Listening Officer (CLO)
Mike Edwards (PhD) has over 25 years' experience as a sustainability consultant and climate change advisor. Having worked with numerous NGOs, Mike was appointed Climate Change Advisor to The Elders Foundation, where he provided expert advice to the likes of Gro Harlem Brundtland, Kofi Annan and President Jimmy Carter. Not only does he have a thorough knowledge and understanding of the current threats to both people and planet, he also has a unique ability to communicate these issues across all levels of business and academia. In addition to his work at Sound Matters, Mike is an Adjunct Professor at Hult International Business School, an Honorary Research Associate at University College London (UCL) and a Fellow of the Royal Geographical Society (FRGS). Mike is also a musician and is considered one of the world's most accomplished didgeridoo players having performed at festivals around the world and released four CDs to international acclaim.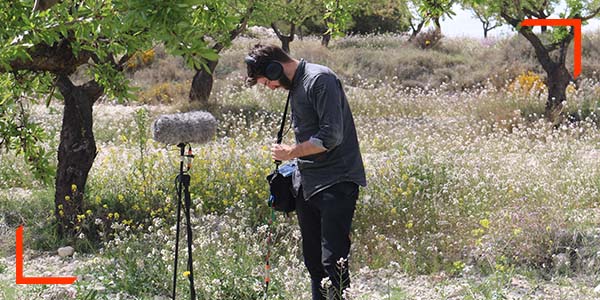 Harry Coade
Chief Sound Officer (CSO)
Harry Coade has 18 years' of professional experience working as a music producer, sound designer, mixer and composer. He has worked with some of the leading music artists, labels and agencies in the industry including: BBC, Sony, EMI, Red Bull, Roland, Novation, Jamiroquai, Little Mix, Roy Ayers, and Disclosure. He is also an artist in his own right and releases and performs under his musical moniker SOULHACK. Harry has scored music for film and has performed on various stages around the world including Glastonbury Festival and BBC Radio 1. Harry's passion for music and sound experiences drives him to create and deliver compelling and immersive audio experiences which are aimed at not only helping clients communicate complex messages clearly and effectively, but also creating a deep sense of connection to the issues being addressed.