Spalding, Nick
New C-Series Hearing Loop Drivers from Ampetronic at ISCVEx 2022
At ISCVEx 2022, Ampetronic is showing the new C-Series Hearing Loop Drivers and will be explaining their features and benefits. Why not come and find out more by visiting ISCVEx 2022 on 23rd March 2022?
Ampetronic
Ampetronic are world leaders in the design and manufacture of audio induction loop systems, also known as hearing loop systems or T loops an established technology that helps with hearing loss to increase the clarity of amplified sound in any busy environment by working in conjunction with hearing aids and cochlear implants. Our products are designed and built to the highest standards to provide complete peace of mind and the lowest cost of ownership of any assistive listening technology.
All Ampetronic drivers come with a 5 year warranty as standard and comprehensive free advice and post sales support from our experienced team of design engineers.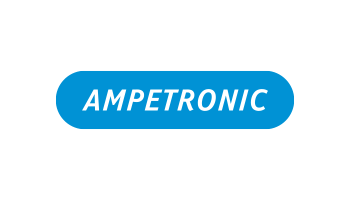 Compact 500
The NEW C Series hearing loop drivers from Ampetronic mark a substantial development in assistive listening technology; offering:
Performance, consistency and certainty of results, from affordable entry level units to flagship, market leading power systems
A simple digital interface for accurate setup and adjustment
Peace of mind that the system is working through multiple monitoring options
Dante option on all models for simple integration to existing systems
Low running and maintenance costs
5 year guarantee
In addition we will be showcasing other assistive listening and accessibility solutions from Williams AV including:
 IR (Infrared)
Audio over WiFi
Presentation and annotation technology
Find out more:
Find out more by visiting ISCVEx 2022 on 23rd March 2022.
Contact Ampetronic