I don't want to bounce back to an increasingly throwaway society
by
John Adeleke,
Managing Director

Ampman Audio Services
Navel lint
Have you learnt anything over the last few months? I have. I've learnt that in the scheme of things, my industry is navel lint. Yes, small fry when you look at the overall picture.
I was impressed seeing how quickly Formula 1 and other unrelated industries were able to react to a countrywide crisis by innovating products that could save lives. It made me feel useless and to a certain extent ashamed that 40+ years of audio related experience meant nothing in the scheme of things. Yes, I felt like navel lint!
More importantly I learned that there are greater things than fixing electronics that make noise, having personally experienced the effects of what's going on. Some and hopefully most of you will already know this.
Innovation
This is a word I always felt meant things or services that made lots of money for oneself. Well that word has taken on new meaning during the past few months. Some are still confusing innovation with profiteering. Face masks?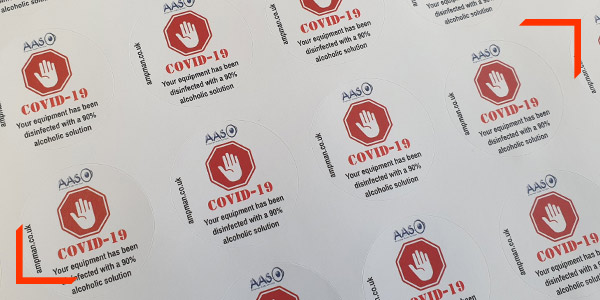 I've learnt that in the scheme of things, my industry is navel lint. Yes, small fry when you look at the overall picture.
Like many, I got excited to enter the UK government's £50,000 innovation competition. If you didn't know about this, in simple terms the government were giving the winners a £50,000 share from a £20million pot for innovations to help create an impact within their chosen industry to counter the effects of the current situation. My chosen industry was entertainment. Needless to say, entering this was all new to me. I didn't even do a business plan before I started my company! I learnt a lot from Google and learned friends in the industry before getting my entry submitted.
Of the people I knew who entered, none won and we'll most likely never know who has. The rejection email was frameable though. My innovation was not a product, but a service and my takeaway was that the best innovations are those that can be shared without monetising first. Yes, a self-monetising and self-evolving innovation. Well the judges didn't see it.
Bounce-back
Will we bounce back? More to the point do we want to bounce back to what things were in the past.
Over the years I've seen the market I worked for, which was predominately live sound, become more insular. That's to say more of these companies now do the work I was doing for them. The first regular work my company had was from a well known north London hire firm, that firm no longer exists having been absorbed by a larger entity. Hey, that's just business. Our company now deals with other sectors such as pubs, clubs, stadia and restaurants. So, you can imagine how my heart sank when the very sectors that now support our business, were ordered to close. Like many, we furloughed and acquired grant(s) to help our small business. But, here lies the question: will things be the same in any way shape or form? I think not.
Fixing things properly again
Having thought about the real ramifications for pro audio, I'm quite optimistic for the repair and maintenance sectors of our industry. The traditional cyclical charge for new equipment purchases has taken an enforced hit. You can go back to that word innovation again and see in audio, particularly my side of audio, that progress has been incremental and sometimes less meaningful. Five-year-old high-quality speaker systems are completely usable as are the amplifiers that power them. We're largely dealing with mature technologies. You cannot reinvent the wheel, but you can fix it when it gets a puncture, and it will puncture at some point. I hate these analogies, but bear with me.
Back to that puncture, I'm the guy who'll probably fix it and if done well it'll be as good as a new wheel. That's where we are with pro audio. The patron can't tell the difference between a new £10,000 system and a £3,000 one.
I believe our industry has become too throwaway and because of the current circumstances we will have to revert to fixing things properly again. This excites me because it means a new generation of audio repair kids will emerge and hopefully result in a better and more profitable repair industry. In short, I don't want to bounce back to an increasingly throwaway society.
ISCVE, similar organisations and the current 'new normal'
My hope is that organisations and industry bodies support training engineers to repair to component level again. Training courses like the City and Guilds that I qualified in, need to be encouraged. If the course does not exist, then industry bodies should encourage its creation. Many people can tell you what's gone wrong with something to board level. In fact the building blocks in many digital products are just that – blocks. Understanding where an innovation or advancement is heading needs a basic understanding of where it started.
Industry bodies are good at this for equipment installation or use, but in my experience not dedicated to electronics or basic circuit theory. This is born out of a demand-led approach. I learn and continue to learn a lot from these experts. Repairing things does not require a degree. Some of the best R&D engineers I've come across in pro audio only have a City and Guilds or less. So yes, we should look at getting youngsters under our wings again to make this work. We need to make bringing broken things back to life exciting again.
Throughout the whole of my missive I haven't used the word Covid-19 because these times are so radical, I feel singling out one facet of the new normal would dilute my thoughts. We can all embrace the new normal by sharing simple ideas that make it bearable, even if it's something as simple as a sticker to make your customers feel OK.