Spalding, Nick
Contacta brings flagship loop drivers to ISCVEx 2023
Contacta Systems will return to ISCVEx 2023 with its flagship hearing loop drivers, the must-see of its display of assistive listening systems. Come along and find out more visiting ISCVEx 2023 on 22 March.
Contacta
Contacta design, manufacture and install assistive listening solutions, offering a range of technologies including hearing loops, RF, IR and window intercom systems designed to create inclusive and hearing accessible environments.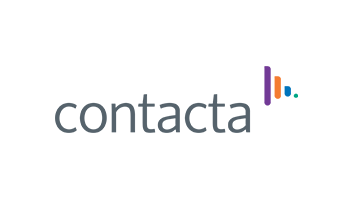 V and V PRO Series
Contacta will showcase models from their 'V' and 'V-Pro' ranges on 22 March.
Contacta's latest model, the V22 large area hearing loop driver, offers greater power and more than double the current of their entry level drivers. Designed for perimeter and figure-of-eight loop layouts in medium to large venues, the V22 is a single output driver packed with new additional features.  
It features a Class D amplifier output stage, DSP-controlled AGC that can be switched on or off, adjustable audio time delay, backlit LCD -led operation with easy and clear access to all features and a high pass filter.
Two separate inputs with a variety of options, including a 100V line-in, give the V22 increased versatility.  Its extra voltage and current offers coverage more than five times that of other models in the range, at up to 961 sqm. The unique built-in line output allows for additional V22 drivers to be chained from the first driver.  
The highly efficient and powerful V34a-PRO is a constant current dual output hearing loop driver for use in large venues.
It has a Class-D amplifier output stage and an audio subsystem built around advanced digital systems including an ARM Cortex processor and dual DSPs. Combined with a powerful CPU to ensure peak performance, the V34a-PRO provides network connectivity with self-monitoring and email alerts, remote setup over LAN, guided hearing loop setup, adjustable audio time delay and excellent speech and music reproduction. 
Information and advice will be provided by Contacta engineer, James Graves, and Technical Support Manager, Tim Mills, who will also be giving attendees the chance to experience one of the company's market-leading window intercom systems.
Shelley Rolfe, Head of UK Sales and Service, said; 
"We're excited to be returning to ISCVEx and showcasing these products.  There are new features we want to share and upgrades to accompanying software.  It's also a great opportunity for us to get feedback and talk to those who are using our products."
Find out more:
Find out more by visiting ISCVEx 2023 on 22 March 2023.
Contact Contacta