Nick Spalding
Dr Peter Mapp awarded Engineering Medal by IoA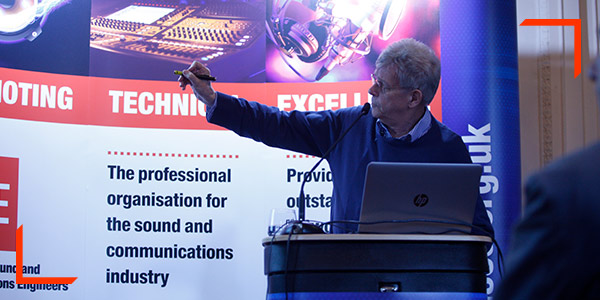 We are extremely pleased to report Dr Peter Mapp, HonFInstSCE, has been awarded the Engineering Medal of the Institute of Acoustics for his outstanding contribution in the field of acoustical engineering. Peter is set to receive his award at the forthcoming Acoustic 2020 event in Chester in May 2020.
With a string of academic qualifications as long as your arm, Dr Peter Mapp is renowned for his down to earth and pragmatic approach to sound system design and acoustics and also for his relaxed style of lecturing.  Peter has lectured all over the world and we are delighted he  is one of ISCVE's regular trainers. Peter's training events for the ISCVE regularly oversell, including his upcoming Sound Measurement Techniques course, for which we have added an extra date.
Peter comments, "For my work to be recognised by such an eminent body as the IOA is very gratifying and as I had absolutely no idea that I had been nominated for this award, it makes it even more special".
Congratulations Peter, from all of us at ISCVE.