Nick Spalding
New AV System for Christ Church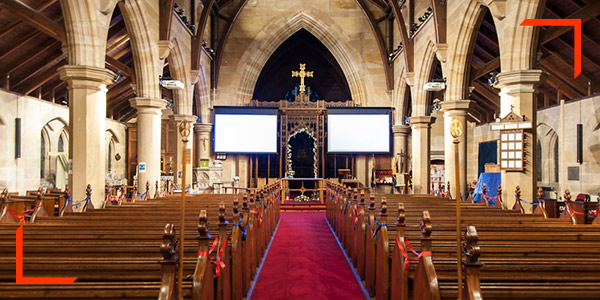 Blessed with a substantial legacy, the PCC of Wirral's Christ Church, Higher Bebington embarked upon a major programme to upgrade the church lighting and sound system.  The Church, which features in the Pevsner Guide is listed by English Heritage as Grade II.
Kirkpatrick Sound Engineering was contracted to design a completely new sound and AV system, with multiple display screens, which are now a 'must have' feature in modern church worship
Roy Kirkpatrick MInstSCVE worked closely with various members of the church PCC to ensure that the installation of the finalised specification had gone ahead smoothly, liaising closely with the lighting contractor Cox & Tyrer, who dealt with the cabling containment aspect of the project.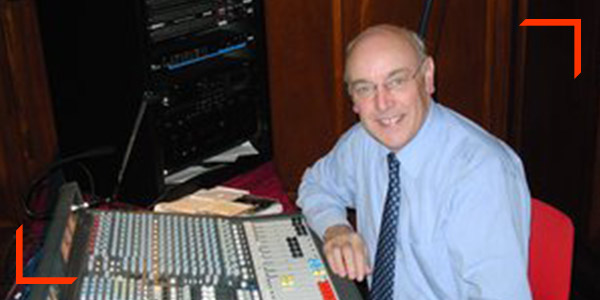 All the equipment for this project was personally selected by Roy to best serve the needs of the church and sourced through Sound Directions and Commercial Audio Solutions, who Roy has worked closely with for many years.
The project included a fully zoned system where any input can be routed to any output via a digital matrix switcher with all connections being through fully screened CAT 6 cable.  Input points were supplied to the front and rear of the church with all control equipment housed in a cabinet discreetly set to the rear of the church behind the congregation. An assisted hearing induction loop was installed to serve the main seating area.
Roy chose two Active Audio R110 1 metre line array column loudspeakers supported by two 10″ sub-base units to deliver clear natural sound over the main space of the church. This was a combination that had brought him considerable success over many previous installations.  All microphones apart from the pulpit, are radio microphones from the MIPRO 7 series sourced to deliver clear and natural speech.
Clear and vivid visual content is supplied to two 2.7 metre electrically operated drop-down screens set above the church's rood screen by two 7000 lumens EIKI projectors giving excellent WUXGA resolution.