Spalding, Nick
TOA showing microphones, mixer amplifiers and horn speakers at ISCVEx 2023
TOA will be showing paging microphones, digital mixer amplifiers and horn speakers, as well as a new paging gateway and audio interface at ISCVEx 2023. Find out more by visiting ISCVEx 2023 on 22 March?
TOA Corporation (UK) Ltd
TOA continues to strengthen its role as an innovative leader in Pro Audio and Public Address/Voice Evacuation. Founded in 1934 in Kobe, Japan, our clients benefit from over 80 years of experience in research, development and the international sales and marketing of product ranges in the field of public address and audio systems.
Our long-standing know-how guarantees proven quality and the upmost peace of mind when buying and installing TOA products.Part of the global TOA family TOA Corporation (UK) Ltd is located in Leatherhead in Surrey in the United Kingdom.
We pride ourselves that our knowledge in each of our six business fields: Voice Alarm, Intercom, ProSound, Distribution, Wireless and Conference Systems creates acoustic sound fields for millions of people to make lives safer, communication easier and audio entertainment more pleasurable.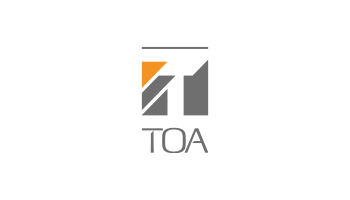 New Products
Among the products we will have on display is the EM-380 gooseneck paging microphone and the extremely popular D-5000 digital wireless microphone system that gives unprecedented speech clarity for delivering a presenter's voice.
We will also be showcasing our digital mixer amplifier the MA-725F and the new A-3200DZ, A-3500D and A-3600D digital mixer amplifiers ideal for broadcasting, paging and background music.
New to the TOA range is the IP-A1 Series of IP Horn Speaker, Ceiling Speaker, Paging Gateway and Audio Interface.
Find out more:
Find out more by visiting ISCVEx 2023 on 22 March 2023.
Contact TOA Corporation (UK) Ltd